Stick & Puck
**COVID-19/Coronavirus Update: At this time, each Stick and Puck session is limited to 20 skaters and is open to all ages. We are accepting walk ups, but once we hit the limit of players, no one else can get on the ice for that session. To guarantee a spot in any of our sessions please sign up HERE.
Stick & Puck is a public session and provides a perfect opportunity for hockey players of all ages to focus on skill development. Required equipment for Stick & Puck includes a helmet, gloves, elbow pads, shin pads. Full hockey equipment is recommended. Participants must supply their own pucks. Private instruction may take place during Stick & Puck however all coaches must wear helmets and full length pants. Full ice games are not permitted during Stick & Puck sessions.
Cost per participant is $12 per session. Private adult coaches or parents may join the participant for $5.
AUGUST SPECIAL: Buy 4 Stick and Puck admissions and receive $2 off each admission at check out. Even if you don't buy all 4 in one day, our system will keep track of your admissions and when you hit your 4th purchase, you will receive the $2 off every additional purchase for the month of August ONLY. *Discount applies to each individual and cannot be combined with other purchases.
Please note session times may be canceled or changed! Please check schedule prior to arrival!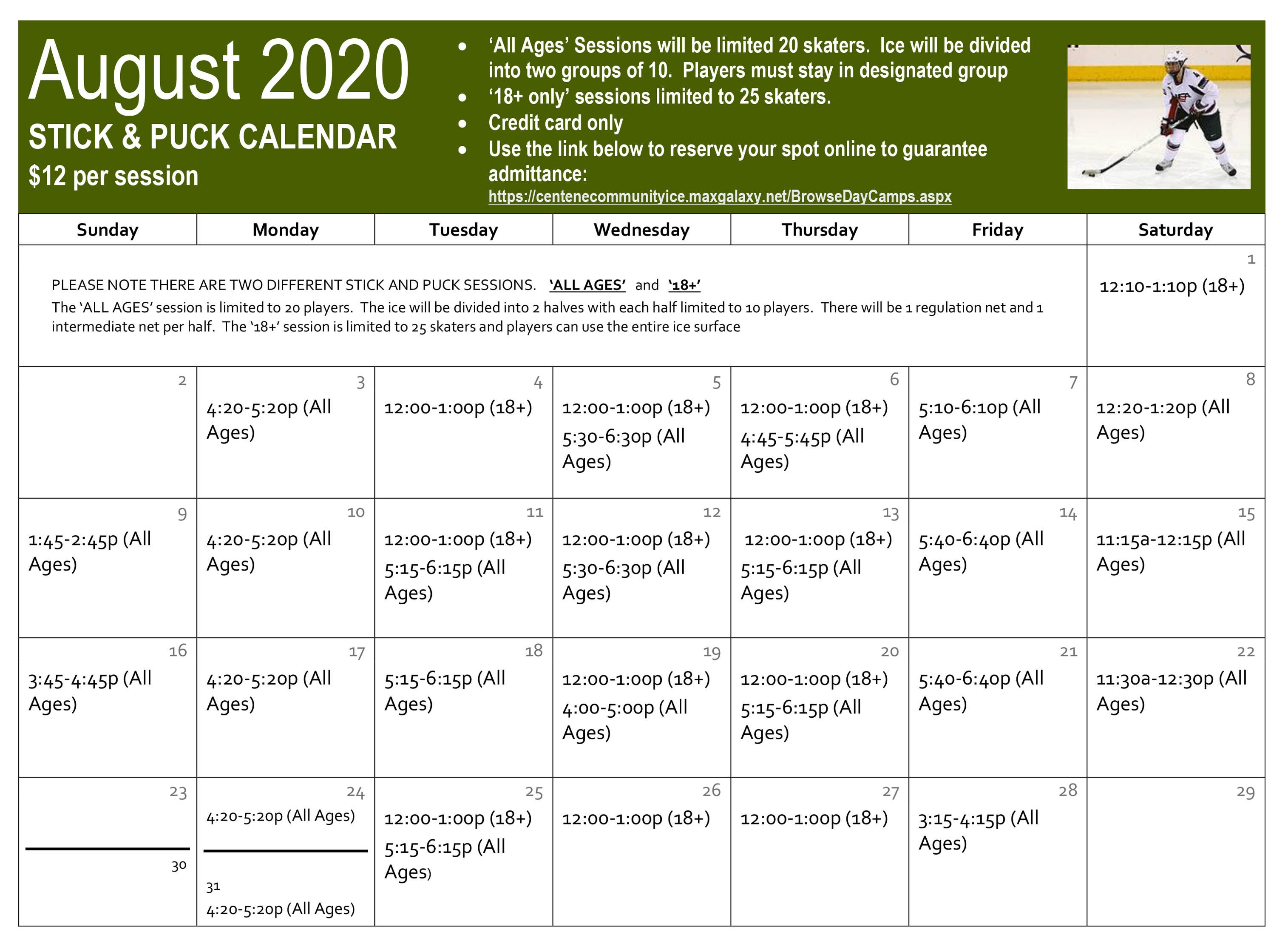 Times subject to change. Stay up-to-date on Twitter & Instagram (@stlcic) or Facebook (Centene Community Ice Center).
Sign up online to guarantee admittance HERE