Job Opportunities
Centene Community Ice Center is as a state-of-the-art facility designed for hockey programming that is curated for all ages and skill levels. It houses three sheets of ice year-round and also features an outdoor rink for use in winter months. It is the official practice facility for the St. Louis Blues of the National Hockey League (NHL) and serves as the home rink for Lindenwood University (NCAA DI). Alongside hockey development programs, the facility also offers freestyle skating and daily public skate sessions providing a unique experience for locals to get on the ice.
Saint Louis Music Park is a 4,500-seat outdoor venue that hosts concerts, festivals, local markets, and more. Performers have included Alicia Keys, Machine Gun Kelly, The Avett Brothers, 5 Seconds of Summer, Jack White, and many more. It offers an intimate outdoor amphitheater experience and boasts a fan-centric pavilion featuring food trucks, picnic tables, yard games, and more.
OVG360, a division of Oak View Group, is a full-service venue management company that is making a positive disruption in the live entertainment and hospitality industry. OVG360 helps client-partners reimagine the sports, live entertainment, and convention industries for the betterment of the venue, employees, artists, athletes, and surrounding communities. With a portfolio of more than 200 client-partners spanning arenas, stadiums, convention centers, performing arts centers, cultural institutions, and state fairs around the globe. OVG360 provides a set of unmatched services, resources and expertise designed to deliver unparalleled results that elevate every aspect of the venue. Service-oriented and driven by social responsibility, OVG360 helps facilities drive value through excellence and innovation in food services, booking and content development, sustainable operations, public health and public safety and more.
Please see below for full-time and part-time positions available at Centene Community Ice Center.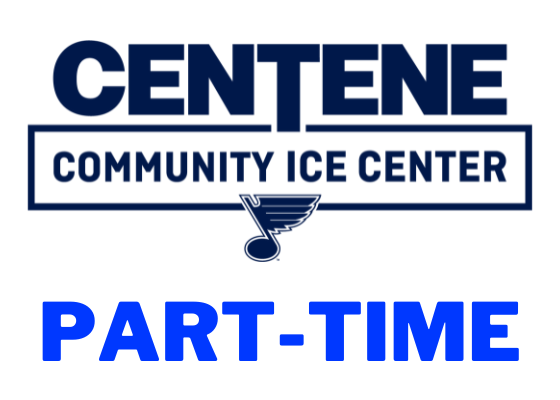 Review part-time job opportunities or stop by the Centene Community Ice Center and fill out an application in-person.
More Info
Review full-time job opportunities with Centene Community Ice Center, Saint Louis Music Park, and OVG360.
More Info
Oak View Group
Oak View Group is a sports and entertainment company engaged in a wide variety of activities, including arena development, facility management, arena and stadium alliance, sponsorships and partnerships, security services, publications, conferences, and consulting. The company, privately held, is headquartered in Los Angeles, California with offices throughout the world.
Strengthened by our Differences. United to Make a Difference.
At OVG, we understand that to continue positively disrupting the sports and live entertainment industry, we need a diverse team to help us do it. We also believe that inclusivity drives innovation, strengthens our people, improves our service, and raises our excellence. Our success is rooted in creating environments that reflect and celebrate the diverse communities in which we operate and serve, and this is the reason we are committed to amplifying voices from all different backgrounds.
EEO
Oak View Group is committed to equal employment opportunities. We will not discriminate against employees or applicants for employment on any legally recognized basis ("protected class") including, but not limited to veteran status, uniform service member status, race, color, religion, sex, national origin, age, physical or mental disability, genetic information or any other protected class under federal, state, or local law.