Coheed and Cambria + The Used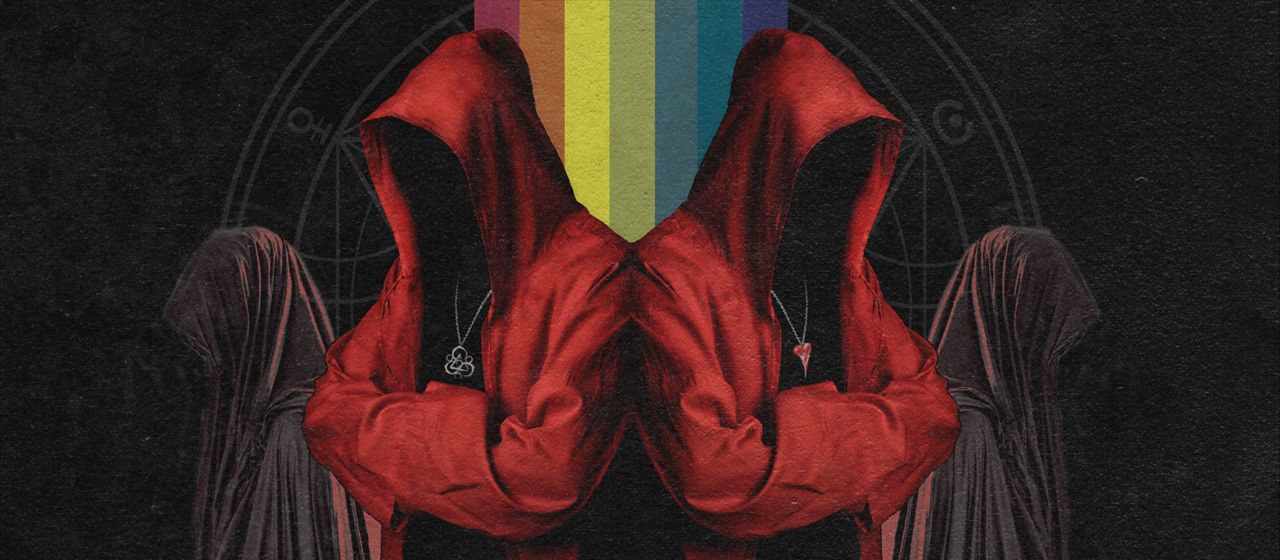 Coheed and Cambria + The Used
Sep.
8
, 2021
Coheed and Cambria + The Used
Date

Sep.

8

, 2021

Start Time

6:30PM

Venue

Saint Louis Music Park

Doors Open

5:30 PM

Ticket Prices

$59.50, $49.50, $39.50, $29.50

Availability

On Sale Now
Event Details
Coheed and Cambria and The Used are co-headling their 2021 Tour with special guests Meet Me @ The Altar at the Saint Louis Music Park on September 8, 2021!
Coheed and Cambria: Comprised of Claudio Sanchez (Vocals / Guitar), Travis Stever (Guitar), Josh Eppard (Drums) and Zach Cooper (Bass), Coheed and Cambria have gripped listeners and press around the globe with their visionary compositions and conceptual mastery. In 2018, Coheed and Cambria made a stunning return with their new album THE UNHEAVENLY CREATURES, which debuted at #1 on Billboard's "Hard Rock Albums" chart, #6 current sales and Top 15 on the "Billboard 200" chart. Boasting 15 songs over 78 minutes, THE UNHEAVENLY CREATURES marked Coheed and Cambria's furious return to concept albums, the 'First Act' in a brand-new story arc set within the backdrop of The Amory Wars universe. The acclaimed record is highlighted by standout tracks "The Gutter," "Unheavenly Creatures," "The Dark Sentencer" (premiered by Marvel Studios) and "Old Flames," the latter of which features an official music video directed by Charles "Chas" Todd. The cinematic clip features striking choreography masterminded by Broadway luminary Jon Rua who is known for his roles in the 12-time Tony nominated Spongebob Squarepants and the Tony & Grammy Award Winning hit musical Hamilton. More recently, Coheed and Cambria teamed up with GRAMMY Award-winning singer Rick Springfield for a sequel to one of the most iconic stories in rock 'n' roll history with "Jessie's Girl 2" and launched their very own coffee brand, Coheed and Cambria Coffee Roasters.
The Used: Established in 2000, The Used was brought to life and have since released a collection of albums that pioneered the scene of emo rock. High energy live shows, gut wrenching relatable lyrics, and melodies that blended pop sensibility and hard rock was the perfect combination to make an everlasting impression on fans globally. The rock icons released their eighth studio album, Heartwork, in 2020 via Big Noise. It arrived with the unbounded spirit of the pair of platinum albums that first introduced The Used to the world, mixed with the dramatic air of their gold-certified third. The emotion, sincerity, and vulnerability found on The Used (2002) and In Love and Death (2004) is more urgent and insistent than ever on Heartwork, a diverse 16-song offering filled of self-examination, hyper-literate exploration, political pyromania, and keenly self-aware yet unrestrained whimsy. The Used is Bert McCracken (Vocals), Jepha (Bass), Dan Whitesides (Drums) and Joey Bradford (Guitar).
Meet Me @ The Altar: Meet Me @ The Altar present a new musical and cultural paradigm for pop punk. The Florida trio—Edith Johnson [vocals], Téa Campbell [guitar], and Ada Juarez [drums]—certainly rip just as hard as the forbearers who inspired them, but the group also speak from a position rarely, if ever, heard in the genre as proud women of color. With Ada from New Jersey, Téa from Florida, and Edith from Georgia, the three-piece would meet in the Sunshine State and practice for hours nonstop just before gigs, morphing into a formidable force on stage. Booking their own tours, the band canvassed the country to promote their debut Changing States EP in 2018. Dozens of shows endeared them to a growing audience as they continued recording. [email protected]'s independent releases drew admiration from Halsey and All Time Low's Alex Gaskarth, and landed them a deal with their dream record label Fueled By Ramen. In 2020, the band released their major label debut single "Garden," and followed up with "H
Additional Ticket Information
Online Sales: Tickets can be purchased at ticketmaster.com.
Box Office Sales: The Saint Louis Music Park Box Office on non-concert days (Monday's & Friday's ONLY) is located at the Hollywood Casino Amphitheater Box Office located at 14141 Riverport Dr, Maryland Heights, MO 63043. The Box Office will be open on Monday's from 10-6pm and Friday's from 10-6pm ONLY!
Box Office Sales - Concert Days: The Saint Louis Music Park Box Office on concert days is located at the Saint Louis Music Park - 750 Casino Center Dr. The Box Office will be open 2 hours before each concert.
Ticket prices: $59.50, $49.50, $39.50, $29.50
**Prices subject to change without notice.